Étude High School
The schools of the Étude Group will be shut down for the duration of the public health emergency. We will update families as we receive information. Please see our resources below for the current shutdown. Here is the link to the Sheboygan Area School District announcement.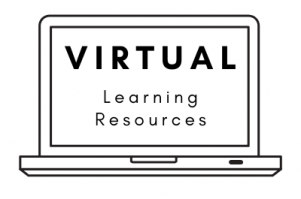 Virtual learning resources can be found on our Resource Site. Teachers will update their class websites daily by 8:08 with work for the day. Please email teachers with questions, teachers will reply within one working day. More resources will be emailed home to help with setting up virtual learning at home. Below are additional resources. 
---
---
---
School Meals: 
Free grab-and-go breakfast and lunch will be available for any child 18 years of age or younger to pick up while our schools are closed. Starting Tuesday, the following schools will be offering meals: Cooper, Grant, Jackson, Jefferson, Longfellow, James Madison, Pigeon River, Sheridan, North and South
Children may stop in anytime between 7:30 - 11:00 a.m. to pick up a breakfast and lunch meal at the main entrances of each school to take home. Students may not eat meals on site. 
---
Spring Break: The Sheboygan Area School District will continue to observe the week of Spring Break as planned. No virtual learning or grab-n-go meals will be offered during Spring Break. Students in need of meals during this time can locate food in our community here. 
---
 SASD COVID-19 Resources & Information 
---
Current Students & Families
We have a busy and vibrant learning community. Please use our Calendar to plan ahead. Skyward is now our student information system.
SCHOOL HOURS:
Monday, Tuesday, Thursday, Friday 8:00 am to 3:31 pmWednesday 8:00 am to 1:55 pmBreakfast Daily at 8:53 am
SHORELINE METRO: All students can ride the city bus for free! No school ID needed until October. Our school is one block from the transfer point and accessible by every route. (Route Map) 
Enrollment Information
2019-2020 School Year Enrollment
SASD families interested in enrolling their child at Étude High School for the 2019-2020 school year should complete an Intradistrict/Charter School Transfer Request Form. Families residing outside the SASD should complete an Open Enrollment Application online. Please visit the SASD Enrollment Page for more information or contact us for a tour at (920) 459-0950 or via email. 
Learn How We Learn
2020-2021 School Year 
As your child grows, and your family looks toward the next step in their lifelong relationship with learning, know that we share your passion and commitment to nurturing and growing beautiful young minds. In this spirit, we invite you to join us for a school tour, information meeting, or Student Shadow Day, to learn how we learn. See event dates on our 
enrollment page
.