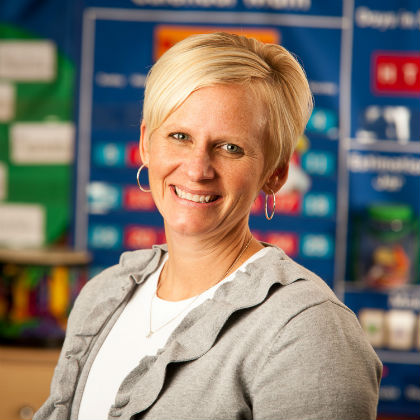 Rachel Pekarek
2nd-3rd Multiage Teacher
Rachel Pekarek began teaching at ESAA in 2010, where she relishes the chance "to teach outside the box." She has been with the Sheboygan Area School District for 11 years. Before coming to Sheboygan she taught special education in Milwaukee public schools. She holds a bachelor's degree in education (early childhood/special education) from Cardinal Stritch University and a master's degree in education from Lakeland College.
In keeping with the ESAA philosophy, she has taken classes through Harvard's World Wide Learning, which included cultures of learning, and studied numerous methods such as The Buck Institute's Project Based Learning.
Getting to know her students is one of Mrs. Pekarek's greatest joys.
"I've always thought that the student/teacher relationship is so incredibly important. I am lucky enough to be teaching in an environment where students are inspired and motivated to learn, I believe that school should be a safe and positive environment where all kids can learn in their own ways."